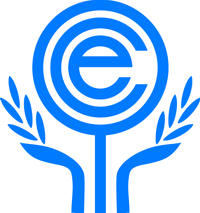 ECO-CCI, was founded by the Union of Chambers and Commodity Exchanges of Turkey, Iran Chamber of Commerce, Industries and Mines, and Federation of Pakistan Chambers of Commerce and Industry, in 1990, in order to promote commercial, industrial and economic cooperation among member states. Today, ECO-CCI has 10 members. Apart from the above mentioned members the other 7 members respectively are the Chambers of Commerce and Industry of Afghanistan, Azerbaijan , Kazakhstan , Kyrgyz Republic , Tajikistan , Turkmenistan and Uzbekistan

Under the auspices of ECO, ECO-CCI aims at creating common policies and delivering suggestions; paying effort to increase the contacts among members; and sharing experience and information among member chambers' countries.

ECO-CCI aims at becoming an institution pursuing the goals of formulating policies, guiding world business circles and leading the society in the region. ECO-CCI, dedicates its efforts to long-term benefits for the ECO region rather than short-term achievements and produces concrete projects in accordance with the mutual interest of member states.

To this end, a Work Program is initiated and the activities to be carried out are designed according to the needs and interests of our countries. Some of the activities such as the Business Forum and buyers/sellers meetings are being institutionalized and held on a regular basis.