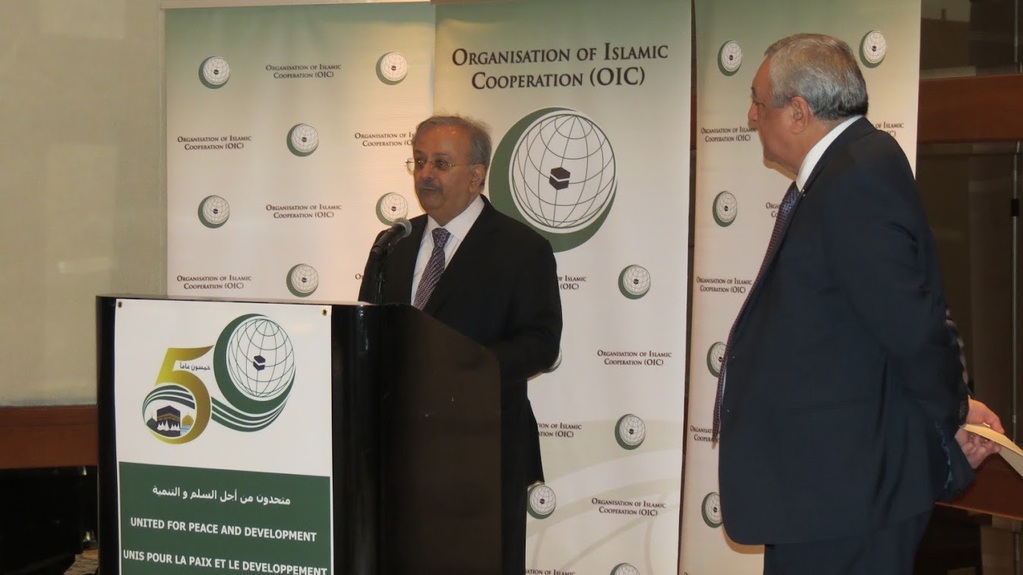 OIC Organizes Jubilee Celebration Reception in New York
28/01/2020- On the 50th anniversary of the establishment of the Organization of Islamic Cooperation (OIC), the OIC Permanent Observer Mission of the OIC to the United Nations organized on 23 January 2020 a reception in New York. Delegates representing OIC Member States and non-Member States, as well as representatives from the United Nations and other international organizations and institutions, attended the reception.
In his welcoming remarks, the Permanent Observer of the OIC, Ambassador Agshin Mehdiyev, emphasized that the OIC firmly stands for moderation and tolerance while rejecting all forms of fanaticism, extremism and bigotry. He stressed that the OIC promotes interfaith dialogue based on mutual respect and equality. Mehdiyev went on to affirm that the OIC defends human rights, good governance, and inclusive political participation.
The reception featured a statement by the Ambassador and Permanent Representative of the Kingdom Saudi Arabia to the UN in New York, H.E. Abdallah Al-Mouallimi, in his capacity as the representative of the host country and Chair of the current session of the OIC's Summit. In his statement, Ambassador Al-Mouallimi highlighted the importance of the OIC and its relevance. He underscored that the OIC promotes peace and solidarity and favors dialogue and understanding among different cultures and religions.
Source: https://www.oic-oci.org/topic/?t_id=23155&t_ref=13915&lan=en